Content Strategy and Consulting

Amplify your content marketing strategy, to create a ubiquitous presence across the web
Robust Content Marketing Strategy Planning

Our strategists will perform a content audit and create an approach that takes all facets of content production into account. We plan with forethought for how to reach your business goals.
Editorial Calendars
Get a 30,000-foot view of your forward-looking strategy, so you can plan months in advance.
SEO Implementation
Build content around high-value keywords and terms that help you rank in relevant searches.
Omni-Channel Strategy
Create content that cooperates effectively across channels to drive specific company goals.
Topic Ideation
Engage your audience with timely, relevant, valuable content that they want to see.
Channel Optimization
Embrace and optimize the nuances of each content channel to maximize audience exposure.
Audience Identification
Know who you're talking to, and how to reach them with messaging they care about.
Content with Intent, From Conception to Publication

Intent is at the center of every great marketing strategy—content marketing included. It's not enough to turn out a feed full of social posts, publish thought leadership pieces or send out the occasional newsletter. To keep your target audience interested, engaged and eager, you need to anchor your content marketing efforts with intent. Each piece needs purpose, and every piece of content you own should be part of a larger synergy: one that helps you own your marketing objectives.
ProPRcopy takes a top-down approach to content marketing strategy and content consulting services. We help you drive engagement by creating content ecosystems: funnels designed to bring your audience closer to your brand. Whether your intent is to inform, sell, persuade or engage, we help you build a continuum of content around that action.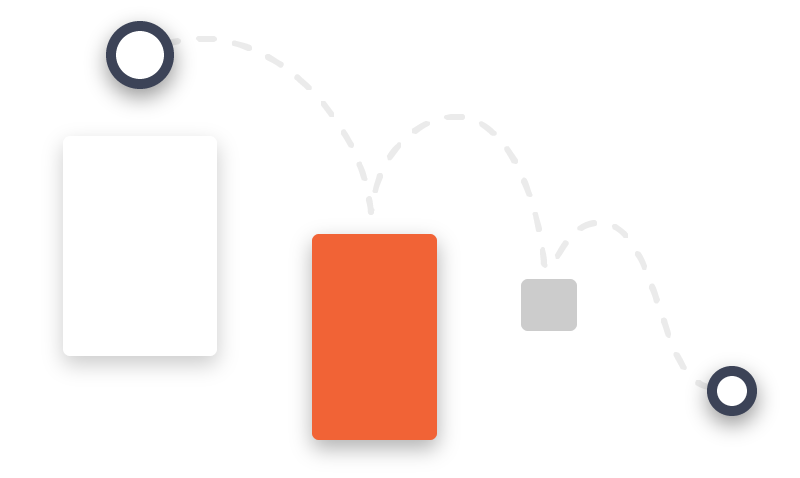 Industry-Specific Content Marketing Strategies

Whether you already have robust content production or need help orchestrating an omni-channel content marketing strategy, we'll build you an actionable plan that leverages your efforts into success. Let us help you make every piece of content count, from conception to publication.
Banking, Financial Services and Insurance (BFSI)
Business Operations and Executive Leadership
Construction, Repair and Improvement
Diet, Supplements, Nutrition and Wellness
Entertainment, Recreation and Hobbyists
Healthcare and Medical Services
HVAC, Plumbing and Skilled Trades
Landscaping, Garden and Agriculture
Legal, Law Enforcement and Representation
Marketing, Advertising and Branding

Photography, Publishing and Expression
Residential and Commercial Real Estate
Retail and eCommerce
SaaS, Information Technology and Data Systems
Transportation, Logistics and Supply Chain
Travel, Tourism and Hospitality
Veterinary and Animal Wellness
OPTIMIZE YOUR CONTENT STRATEGY
At ProPRcopy, our consultancy experience spans dozens of industries, giving us the ability to mold your content marketing strategy from a point of proof. From a pillar-cluster search engine-focused model, to a series of lead-gen and -capture funnels, we engineer content strategies that do what you expect them to. Moreover, we help you not only justify your content marketing spend—we turn it into your best-performing investment.
Our experience has shown us that there is no cookie-cutter approach to content marketing strategy services. It's why we take the time to understand your intent, assess your efforts and orchestrate a plan that ties everything together with purpose. We don't use proprietary tactics or obfuscated tech, either. Expect to be involved every step of the way, with transparency built into every step of our content consulting services.
Read Our Latest content strategy Insights
Sales-driven web copy is the key to powering on-site conversions. Here's how to write compelling content that ends with conversion, no matter what you're selling.
From ProPRcopy Vice President of Operations, Tim Backes Clients and friends of ProPRcopy: First and foremost, I hope you are all staying safe and healthy in this unprecedented and uncertain time. The COVID-19 (novel Coronavirus) pandemic and steps taken to quell it...
Establishing your dental content writing strategy is a good start to improving your practice's patient outreach and retention efforts. But that means more than deciding to produce content—it means understanding what types of content will be most effective in realizing...
Need strategic Content consulting?

It's time to make your content count. Contact ProPRcopy's content strategists and we'll get to work shaping a content marketing strategy that's driven by intent, executed with purpose and anchored by exceptional collateral. Whether you need a few purposeful pieces each month or want to deploy at-scale across each of your owned media channels, we're ready to lend support.
"*" indicates required fields